About Jana Meyers Baldwin
I was born in Walnut Creek, Ca. and lived in Corona Del Mar, Ca. and Mountain Lakes, NJ before we moved to the Central Coast in 1977, when my father obtained a teaching position at Cal Poly. I am the youngest of four children and with a 10 year gap between the next sibling and myself, I always said it was more like having five parents. I grew up in the beach tract of Morro Bay and as a child I loved living steps from the beach, and I was always up for an adventure. I have so many found memories of summers spent at the beach and countless hours spent boogie boarding, with my favorite partner in crime, Sydney. She lived across the street from me, and from the time I was about eight until my sophomore year, you would often find us heading down to the ocean, boogie boards in tow, to spend countless hours in the water, often with no wetsuit. How we managed that, I will never know. To this day the beach is still one of my favorite places to relax and unwind.
From the time I was young I always had a passion for sports and spent many years as a gymnast and later developed a love for running. I attended Morro Bay High school, where I was involved in volleyball, track and stage choir. Although I pushed myself and tried to take AP classes, one of my favorite classes was being a P.E. Aid. It was my senior year in high school, and I had finished all of my P.E. requirements. Most of the students in the class were younger and I ended up being a confidant to many of them. At that time, I realized that I wanted to become a counselor. I later went on to Cal Poly where I studied Social Sciences in hopes of pursuing that career path, but my life went in another direction as I had my first daughter at the age of 21. I went on to have 3 more daughters by the time I was 30.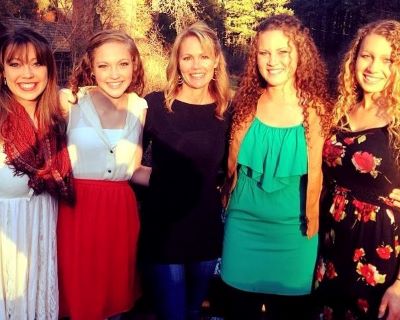 I chose to not pursue a career in counseling as I knew that if I ever had children, I wanted to stay home with them. I am so thankful for my daughters and the years at home with them. I truly believe they are my greatest blessings. During those years I was also active in my church, served on the worship team, and developed a love for songwriting.
Music is one of my passions and I love nothing more than enjoying a great concert with family and friends. When I was a young teenager, I had the privilege of going on the road with the Highwaymen, as my sister's husband was part of the band. I believe that experience fostered my appreciation and love for music and great songwriting.
For as long as I can remember, I have always loved traveling and discovering new places. In 2009, I discovered Sisters Oregon. I fell in love with this quaint, beautiful community and its breathtaking scenery. It was in 2010 that I purchased a wonderful home up there and spent the next five years raising my two youngest daughters in this special community. I always had a passion for Real Estate and hoped that one day I would become a Realtor. It was when my youngest was in her senior year of high school that I decided to pursue this career path. I obtained my Oregon real estate license in 2015.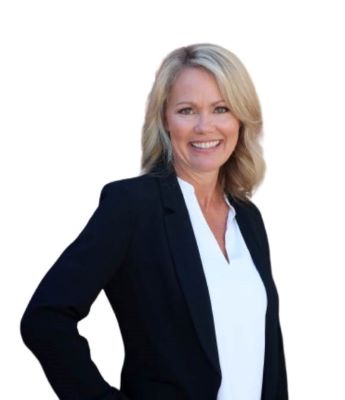 In 2016, I moved back to the Central Coast and decided to obtain my California license. I was an empty nester and finally decided to pursue my dream career. I was always the one to pick up a Homes magazine and knew I would love an opportunity to be a part of this industry. I have found this job to be the most rewarding thing I have ever done, besides raising four amazing daughters. I have discovered that my desire to help and serve others has been greatly satisfied in this career. I feel honored that I get the opportunity to be part of one of the biggest decisions people will make financially. I truly care about my clients and desire to make the process of buying and selling as effortless as possible. As one client recently said, you started out as our agent, but you have now become a friend. I love nothing more than meeting new people and being a part of their incredible journey.