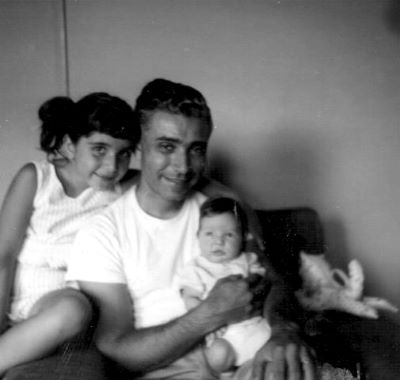 I am a California native, born in Hollywood, CA, the city of film making. My family lived in Torrance, CA until I was 7 years old. I was the eldest of three, with two brothers. For my formative years, I spent my youth in Thousand Oaks where I attended Newbury Park High School followed by California Lutheran College as an art major. When I was eight years old, I was a Violist in the Thousand Oaks Youth Symphony, joined by my younger brother on violin and my dad (the only adult) on cello. Our family felt strongly about the arts and we had every opportunity to explore our expression through the arts.
I lived in Thousand Oaks until I was 20 years old. I then moved to Boston, Massachusetts where I met my first husband, Fred Babb. He was my boss and we worked well together. He was also an incredible artist. I loved watching him draw and I would often stay behind during work hours to watch him and talk with him about art.
In 1995, we moved back to California, where we married and raised 2 beautiful children until our youngest was 2 years old. My daughter, Amy, and son, Chris were my heart and soul. They were full of life and made being alive a joyful experience. Chris had a math/science bent and Amy got the artist gene. For 6 years we lived in Folsom, CA during which time my husband began to work with his art to build a career. It was there that we discovered the Candy Store Gallery, a nationally known, yet very small, art gallery of renowned artists. It inspired Fred to create the kind of work that he most loved. As he worked, I created a wholesale business selling his art on jewelry. It became very popular and we began selling his work to Fine Art and Craft galleries as well as Museum Stores around the US. At the same time, he showed his non-commercial work which was purchased by Museums for their collections. He became nationally known. All the while I managed the business side of things.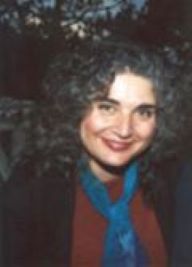 In 1988, we moved to Cambria, CA. My husband, who had grown up near the ocean, had always wanted to return to the ocean. One of the stores that carried his artwork told us that you could still buy a 3-bedroom home in Cambria for under $200,000. We made a visit. On the drive over Highway 46 I told my husband, "If it has pine trees, and rolling hills and cows all in one place, I will move." It did. We fell in love with Cambria and the Central Coast. I remember standing on Burton Drive and looking at the beautiful pine trees and rolling hills and thinking that I had found my paradise, my true home on Earth. We sold our home in Folsom and moved.
When we moved to Cambria, we set up a wholesale location in "Tin City" which became very successful. Cambria is a tourist town and before long, my husband longed to open a store front of our own. I was not much for being in front of the public in those days, so it was a stretch for me, but we did it. We ran both the wholesale and retail businesses together for 14 years. In 1992, after the retail and wholesale market began to change, we decided to close the business.
Many changes have occurred since that time, but my love of the Central Coast has never changed. My new husband and I moved to Atascadero in 2003 and in 2005, I decided to explore becoming a Realtor. I got my license and began my career. However, within a few months, I was asked by the ownership of Keller Williams Realty North County, if I would be interested in being the Market Center Administrator (Chief Financial Officer/Office Manager). Having run a business where I developed business systems, managed bookkeeping, and had considerable customer contact, I felt confident this was something I could do well, and I accepted the position. I loved it! Being surrounded by the world of real estate was and is incredible.
I have been with Keller Williams Realty in management since that time. I currently work with the Shawn Team as a Lead Team Administrator and an active Realtor. Because I am an administrator by nature, I am skilled at detail-oriented tasks, excellent at follow through and meticulous about customer contact. All of these assets are ideal for a someone who wants to assist people in moving through a very detailed real estate transaction. I am privileged to work with one of the best teams in the entire Keller Williams franchise and with one of the best Brokers in our area. I have a full team at my disposal and eagerly look forward to the opportunity to bring my clients into the care of this warm, inviting and knowledgeable group of people.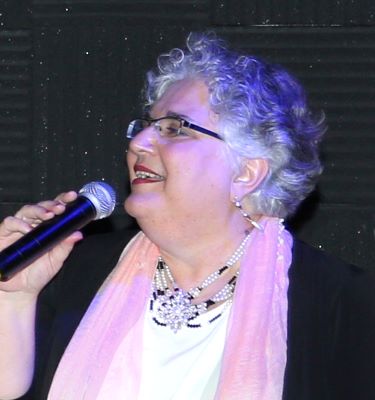 As a fun aside, I am also a professional vocalist, primarily jazz and pop. I perform with my current husband, Brett Mitchell, at my side. He is a pianist, one of the best in the area. I can be seen performing on the Central Coast, though I generally do only 1 – 2 concerts a year and enjoy exquisite studio level musicians supporting me. I am also an artist and a writer and have published a book for which I did the illustrations. I love the world of creativity and being around those who have a creative spirit, whether making art or participating as an audience of it. As a Realtor, I would love to focus on working with those in the arts and those who are in the business world as business owners, because I can relate to them being one of them.